NATIONAL HOMOEOPATHY RESEARCH INSTITUTE IN MENTAL HEALTH (NHRIMH)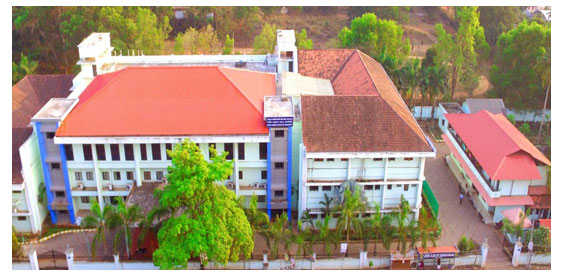 The National Homoeopathy Research Institute in Mental Health (NHRIMH), formerly known as Central Research Institute for Homoeopathy, Kottayam; an Institute under Central Council for Research in Homoeopathy(CCRH), Ministry of AYUSH, Government of India has been providing quality services to patients for the past 46 years and conducting clinical research especially in the field of psychiatry. This is the only Institute in India treating Psychiatric disorders with the inpatient department providing Homoeopathic treatment under CCRH.
This Institute was established in the year 1974 for the development of Homoeopathic research and education in Kerala. The erstwhile Homoeopathic Research Centre started by His Holiness Swamy Athuradas in the year 1968 which was taken over by the Central Council for Indian Medicine and Homoeopathy (CCRIMH) in the year 1973 and was established as a grant in aid Regional Research Institute with 25 bedded IPD in the year 1974. Later on in 1978, when CCRIMH was dispersed into CCRAS, CCRUM, CCRYN, and CCRH, this Institute came under CCRH.
This was upgraded in 1982 to Central Research Institute for Homoeopathy with 50 bedded indoor facilities. In the year 2009, the Institute started functioning in its new building constructed in 1.78 acres of land allotted by the Government of Kerala. Subsequently, the State Government allotted 7.37 acres of additional land for its further expansion and development.
In 2016, the Institute was further upgraded as National Homoeopathy Research Institute in Mental Health (NHRIMH) to introduce academic courses to enhance the academic standards in Homeopathy along with quality research activities. The Institute is mandated to conduct a Postgraduate course in Psychiatry and Practice of Medicine specialties, Ph.D. Course, and paramedical courses. The Ph.D. and paramedical courses are under consideration for getting approval.